Check Out the New Chevy Suburban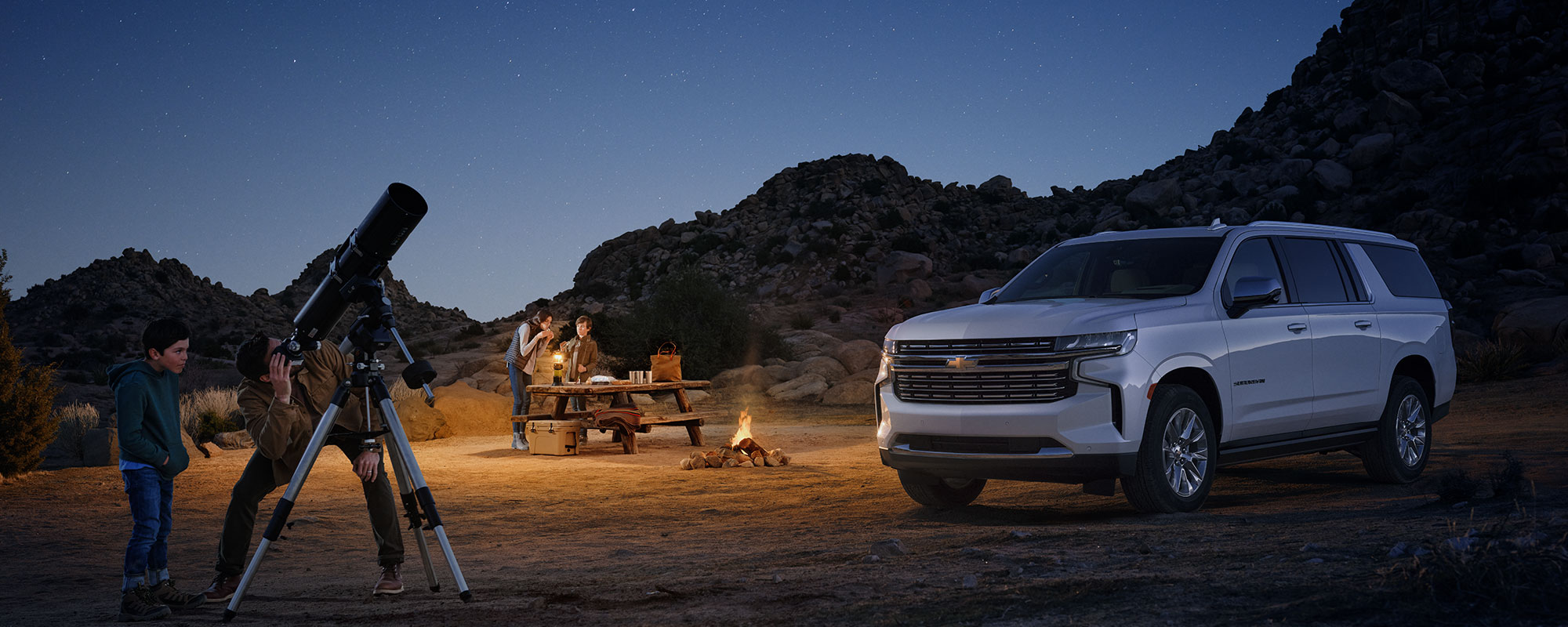 The All-New 2022 Chevy Suburban
 Available in Little Falls, NJ
---
This time, you can bring everything and everyone. Grab the dog, the children, and the grandparents. Load up the snacks, luggage, camping gear, and even the kitchen sink. If you haven't realized it by now, the 2022 Chevy Suburban has an interior design that families, large and small, will appreciate more and more with each ride. No child, family member, or friend will be left behind during this vacation. The best just got better with the 2022 Chevy Suburban in Little Falls.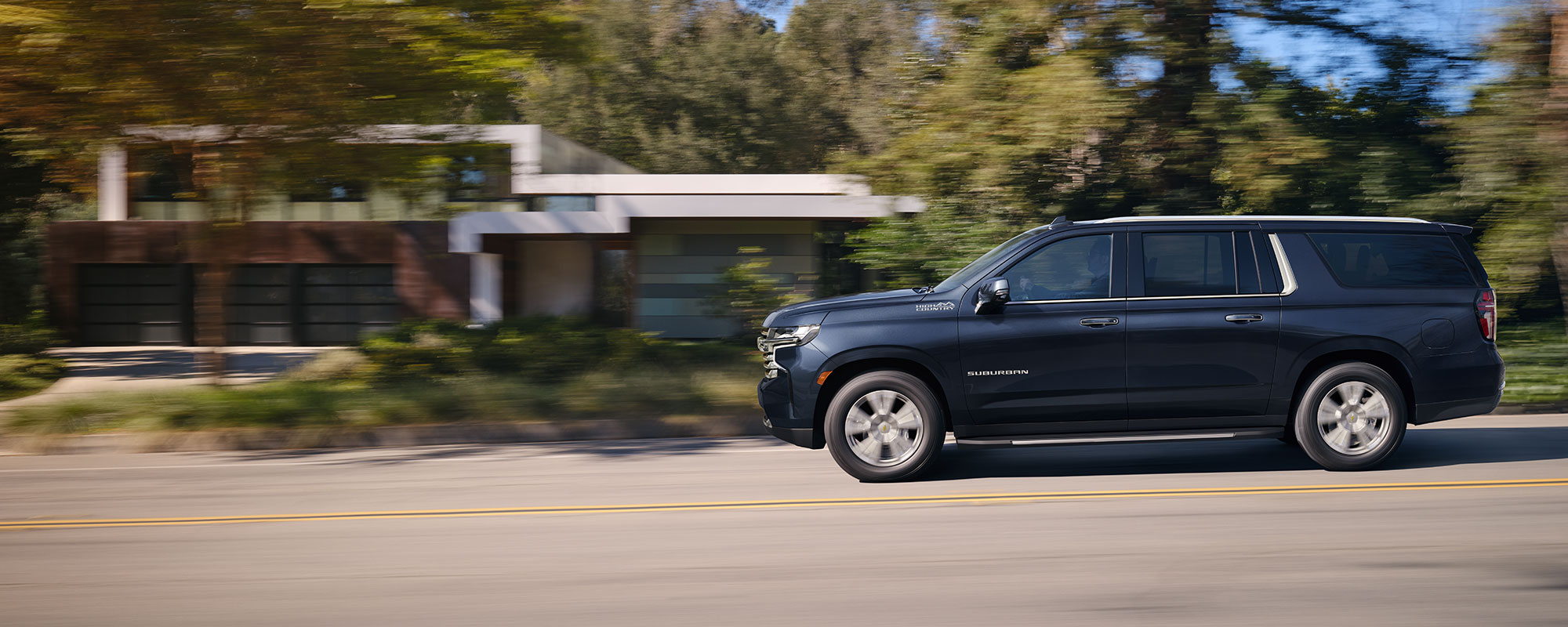 EXTERIOR DESIGN
---
When you look good, you feel good-and the Chevy Suburban brings an exterior flair that not many large SUVs can pull off. The available 22-inch wheels are perfectly suited for a full-bodied vehicle like the 2022 Chevy Suburban. With six trim levels, your exterior design can be customized to fit your specific comfort or traveling style. From roof rails to various off-road features, your 2022 Chevy Suburban is fully-equipped to help you and your family travel with eye-catching attraction.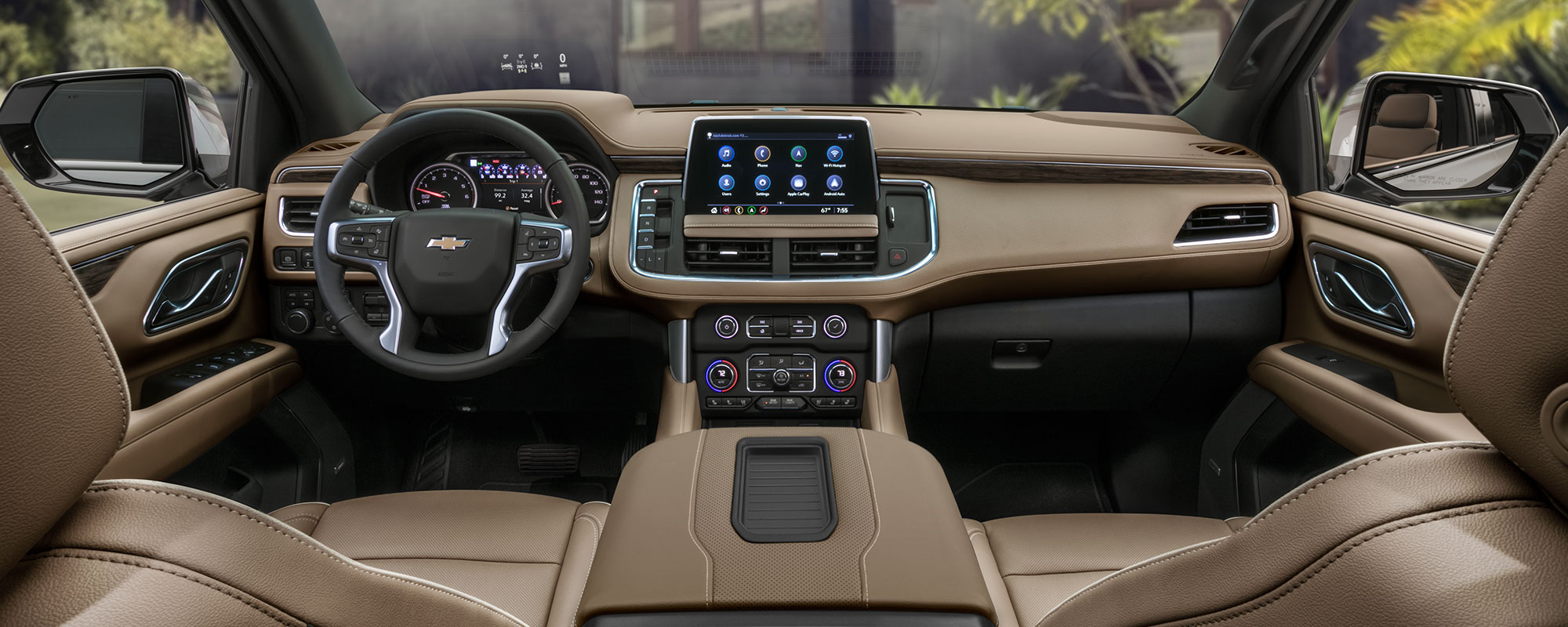 INTERIOR DESIGN
---
To put it simply, you'll get more with the 2022 Chevy Suburban in Paterson, NJ. You'll have more room to fit nine adults in either row comfortably. With improved passenger seating space, there will be no more need for tight squeezes in the cramped third row. So, when your children hit a growth spurt, there's no adjustments needed for them. Whether it's a few members of a high school football team or a small group of children headed to the park, the 2022 Chevy Suburban can accommodate.
The best-in-class max cargo volume offers 19% more room than the 2021 Chevy Suburban. So, loading your vehicle won't turn into a game of Tetris in order to make luggage, groceries, or other equipment fit in the rear. The first-in-class power sliding center console provides an additional storage area for additional space up front. You can load it with snacks for a long ride, cell phones, purses, wallets, or anything else you need for safety or comfort. Temperature controlled seating and wireless phone charging capabilities work to add more pleasure during your commute in Hawthorne or Wayne, NJ.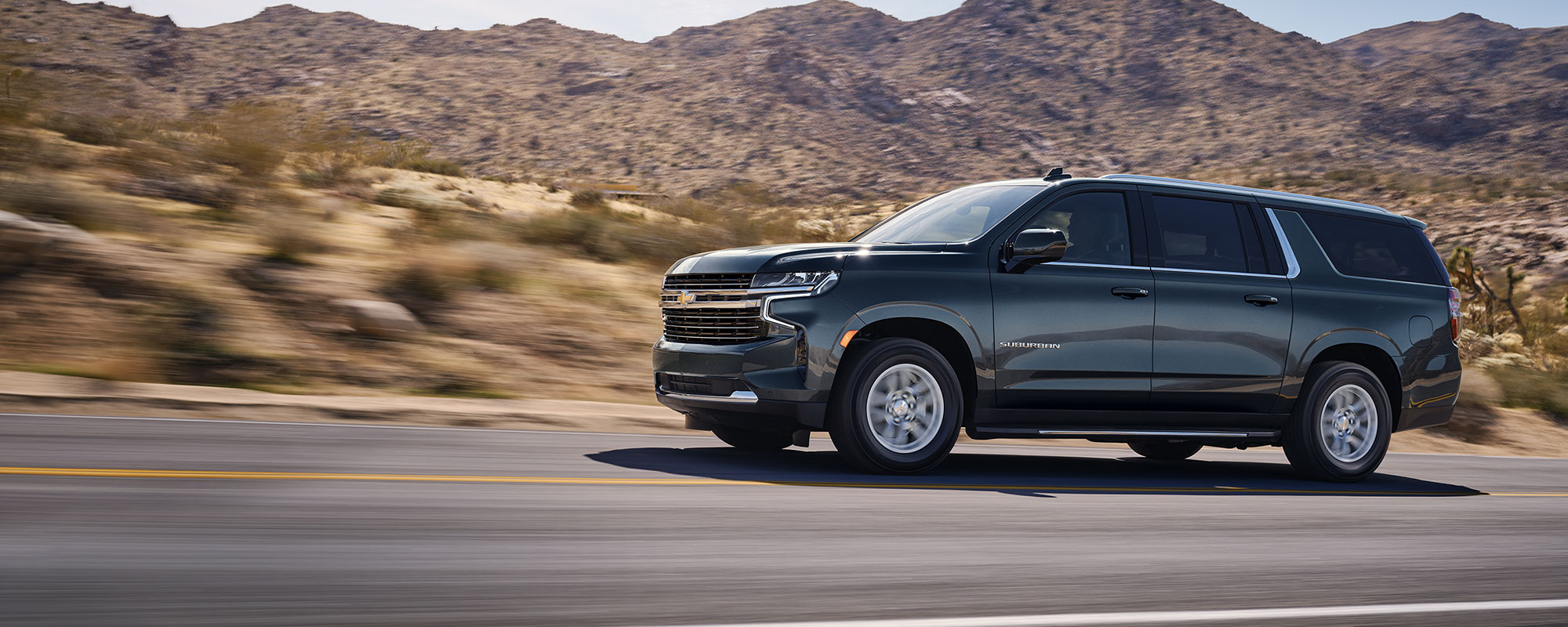 PERFORMANCE
---
Sometimes, you have to flex your muscle. And, if you don't have enough physically, you can let the 2022 Chevy Suburban do all the flexing for you. You have three engine options: two-variable V8 engines and six-cylinder diesel round out the choices for the 2022 Chevy Suburban. The 5.3L V8 engine delivers a respectable 355 horsepower, but the available 6.2L V8 engine sends 420 horses galloping on full throttle. And when you need to tug a heavy load, the Chevy Suburban can pull up to 7,800 lbs. So, connect the camper and start your vacation the right way.
The convenient adjustable air suspension mode automatically allows your vehicle to adjust its height. This available feature provides better passenger access to the rear and improved ground clearance when you decide to go off-road in West Caldwell. The available diesel engine will give you the trim-best, EPA-estimated 21-27 MPG city/highway.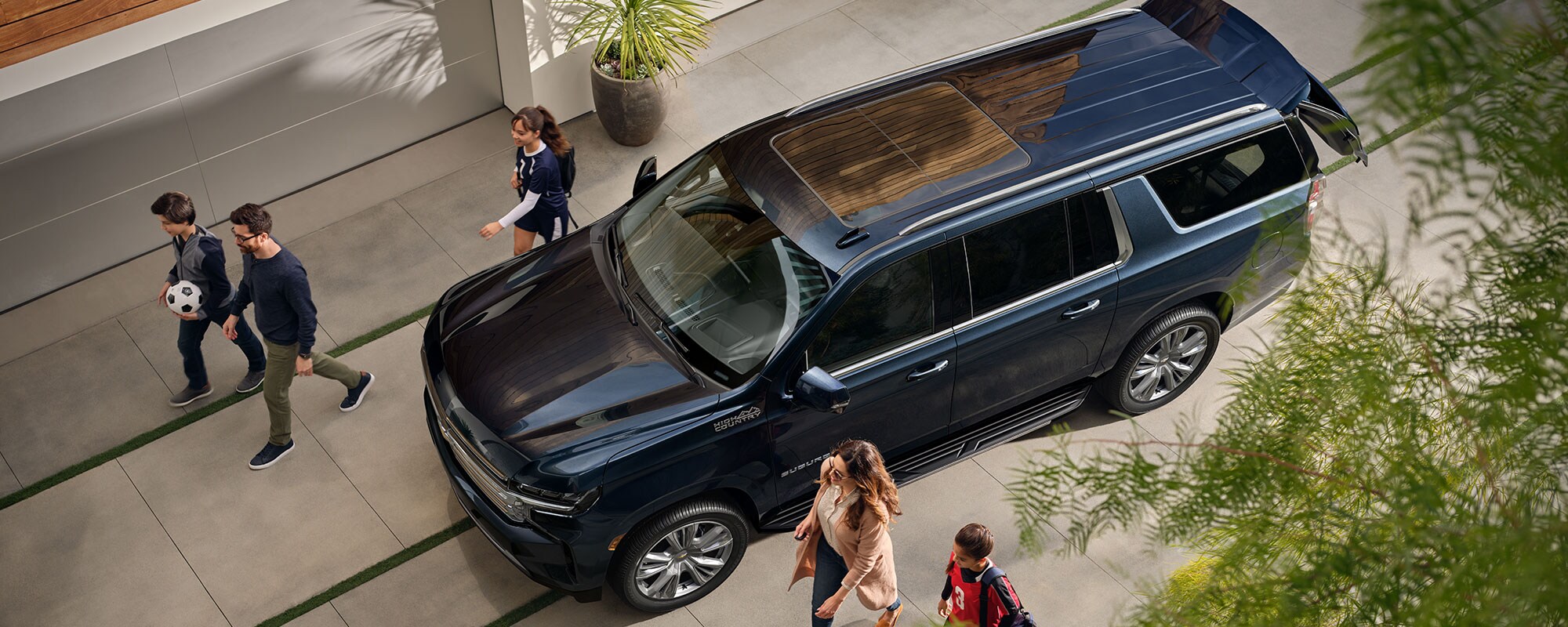 SAFETY AND TECHNOLOGY
---
When you're carrying a full load of passengers, a little entertainment can help improve the experience for everyone. So, the 2022 Chevy Suburban provides optional rear-seat entertainment systems that include dual 12.6-inch monitors behind the front seats. And for smooth streaming access, there's an available Wi-Fi hotspot. With that addition, your little ones can stream cartoons, and your older children can binge their favorite shows while freeing their smart devices for other things. And with the abundance of charging ports located throughout the cabin, they'll always have power when needed.
Up front, standard Apple Carplay® and Android Auto™ capability allows a fluid connection to your device via Bluetooth. And the standard 10-inch touchscreen is fitted into the center stack for easy access during your commute. When you add a long list of standard and available safety features like lane-departure warning, lane-keeping assistance, blind-spot monitoring, and rear cross-traffic alert, you'll have your front and rear end covered during your drive. And that's what matters most.