Price valid until 11:59pm on
NEW 2021 Chevy BLAZER SUVs FOR SALE IN LITTLE FALLS, NJ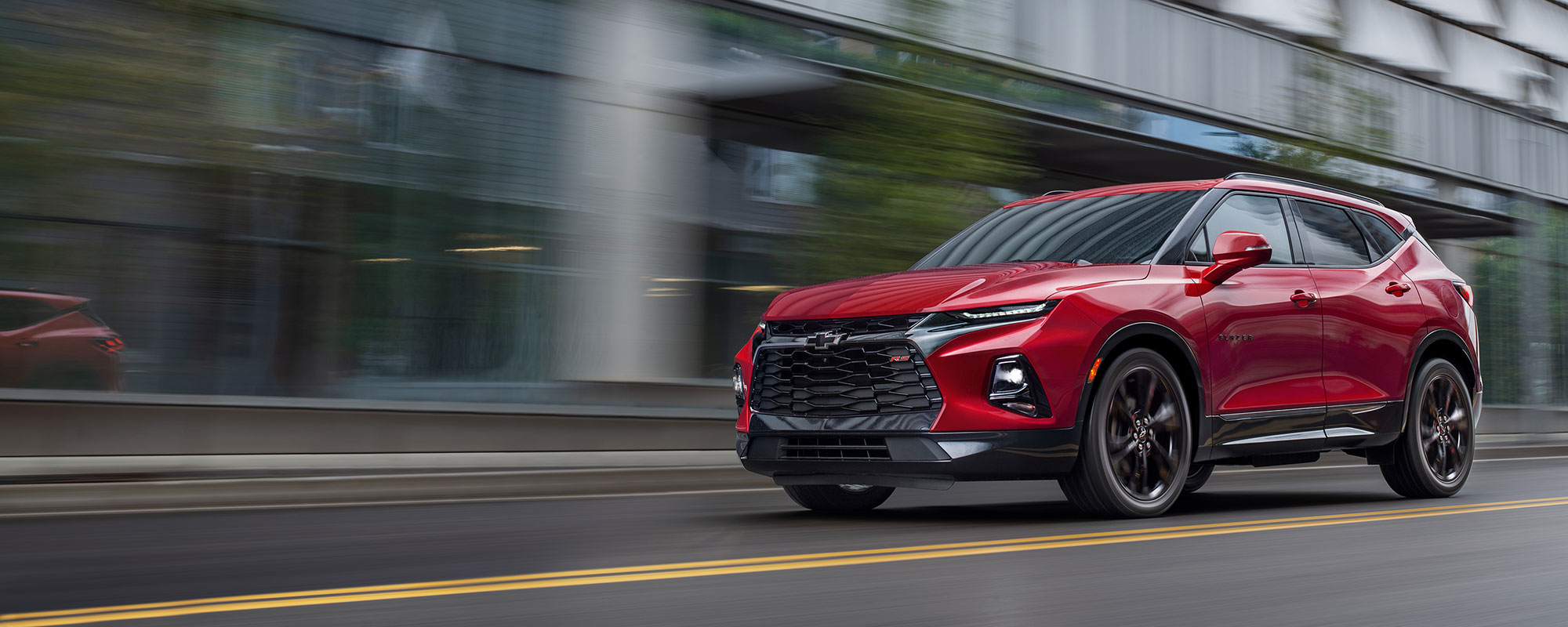 Check Out the 2021 Chevrolet Blazer
at Schumacher Chevrolet of Little Falls
---
At Schumacher Chevrolet of Little Falls, located nearby to the West Caldwell, Paterson, Hawthorne, and Wayne, NJ areas, we are very committed to getting you into the ideal vehicle at a price that works for you. With or help, we know that you can drive off in the right model, and then enjoy life on the open road. We urge you to reach out to us today with any questions that you might have, or to give us a call to schedule a test drive. Check out the impressive Chevy Blazer in the details below.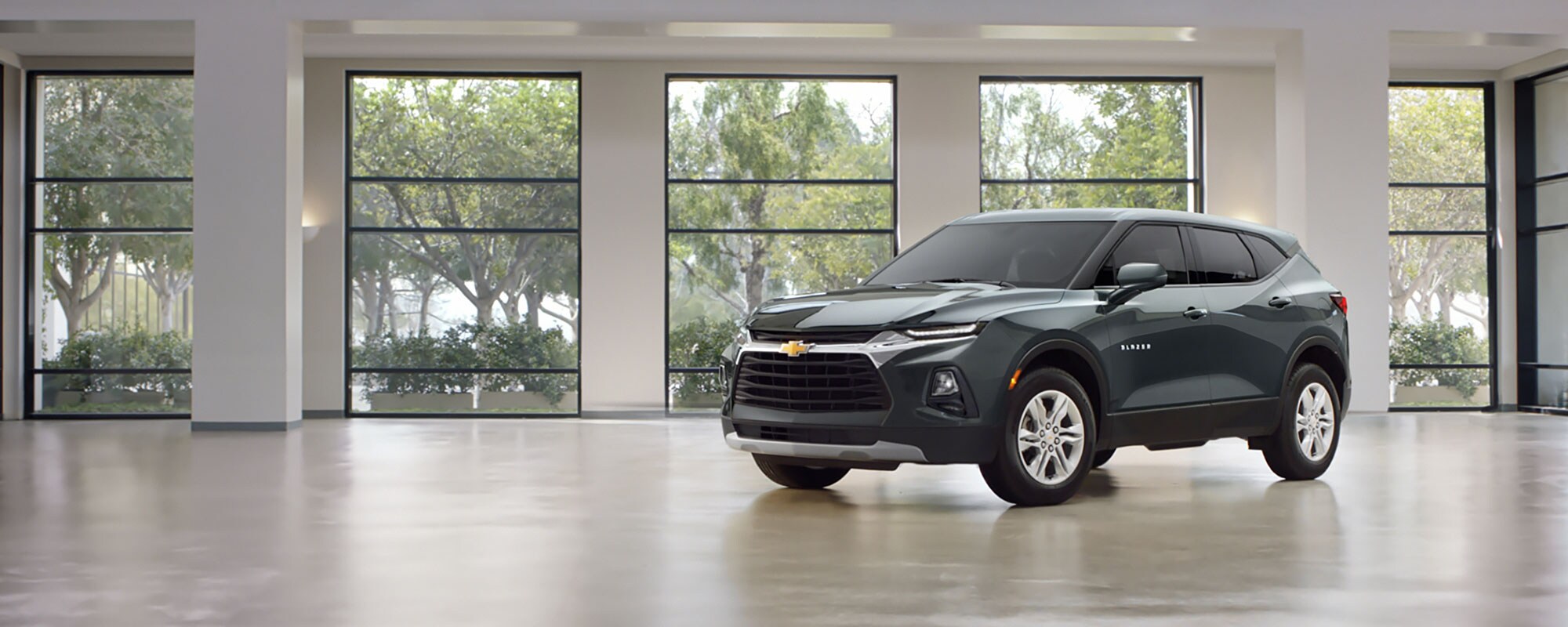 Exceptional Exterior
---
One of the reasons that the Chevy Blazer tends to impress year after year, is because of everything it offers to the human eye. With this great model, you will have no trouble at all enjoying every moment of attention. The Blazer has clean lines cut across its chiseled body, making it aerodynamically sound, and helping you to cut through air resistance. Additionally, with high tech lighting options, as well as plenty of exciting colors to choose from, this vehicle will truly be all your own.

Impressive Interior
---
The interior of the Chevy Blazer is another thing to turn to. With this model, you will have no trouble at all falling in love with what's inside. Comfortable seating that hugs the human form, a long list of climate control features, and of course, plenty of small item storage sprinkled throughout. With all of this, you will have no trouble remaining comfortable and organized.
You can also look to the rear of the vehicle for plenty of cargo space. Storing everything that you need is now easier then ever. You will enjoy a wide trunk opening, as well as plenty of impressive features that are included t help you succeed. With the Blazer, you'll feel that things never fall short in this amazing model.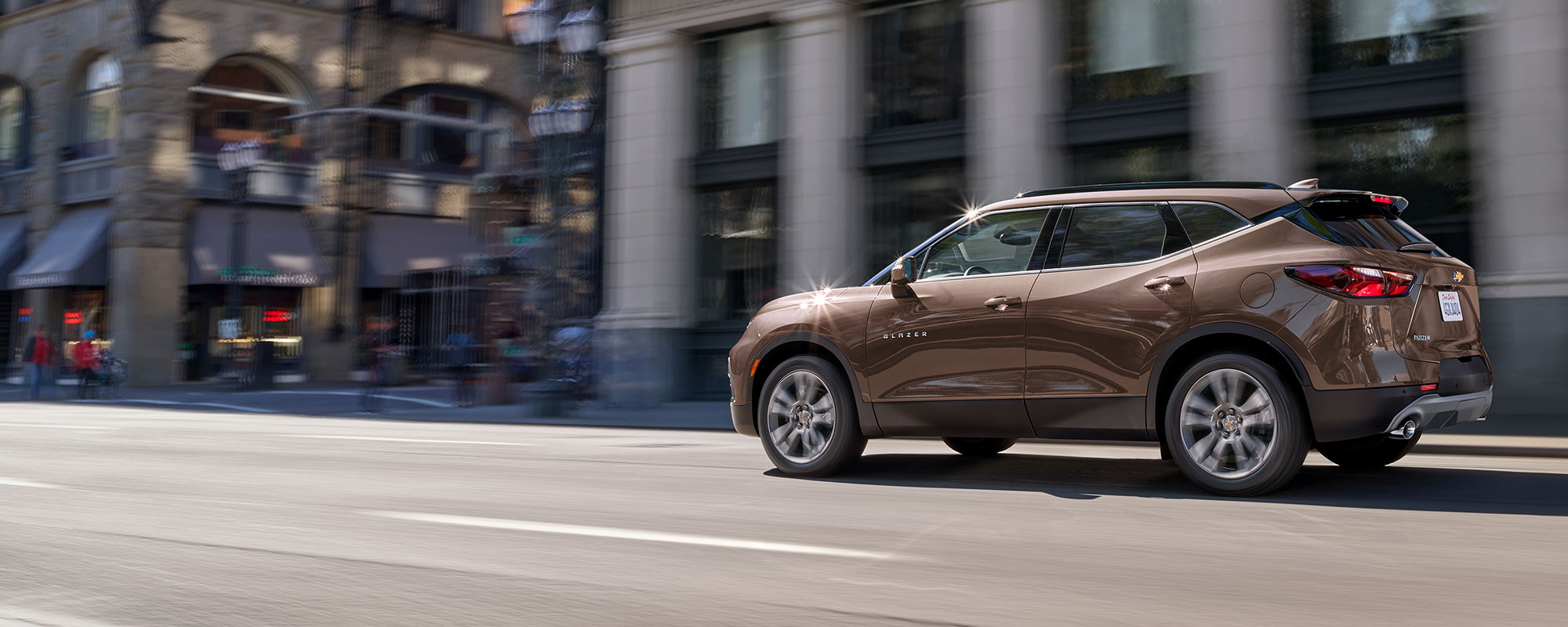 Performance Aspects
---
We also urge you to check out the impressive selection of performance features to keep in mind. With the Chevy Blazer, you can easily and seamlessly get where you need to go, and do so in total comfort. The Blazer offers up with access to up to 19 miles to the gallon in the city, and up to 26 miles to the gallon on the highway.
To make things even easier, you will also be able to enjoy the impressive hauling power of the 2021 Chevy Blazer. This awesome model can run with the big guns, as it provides you with up to 4,500 pounds of towing capacity. Now you can bring along everything it is that you need and much more.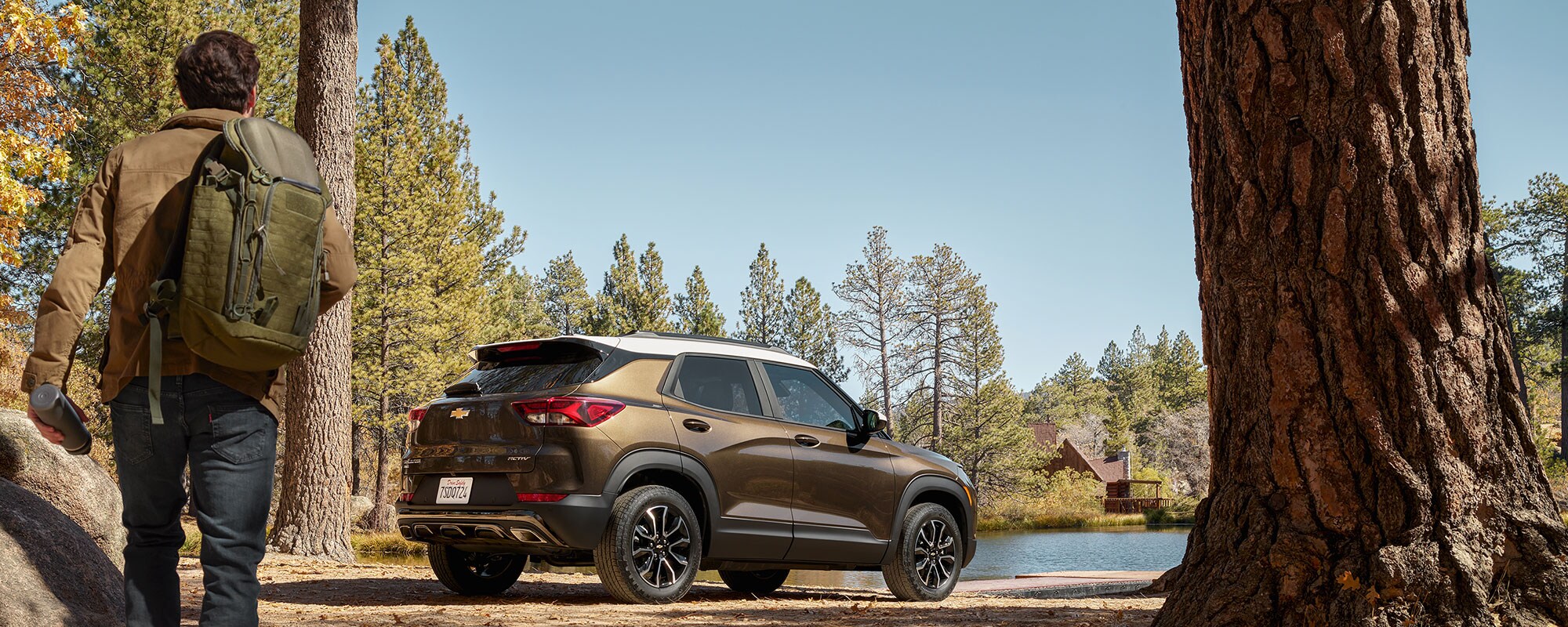 Safety
---
Finally, what sets he Chevrolet Blazer apart from the pack, is that it offers you an amazing selection of safety features to choose from. With this model you can enjoy extra peace of mind on the road, and always remain comfortable and confident in every driving situation that you come across. Many of these safety features use innovative technology to keep you comfortable and safe. The Chevrolet brand understands what matters most, and with access to such incredible safety, you will enjoy peace of mind.
At Schumacher Chevrolet of Little Falls, we are very excited to show you just how impressive the 2021 Chevrolet Blazer really is. We welcome you to check out this amazing model, and to reach out to us with any questions or concerns, or to schedule a test drive. We love this great vehicle, and are certain that you will love it as well. We can't wait to work with you.